There are few things more entertaining than watching self-proclaimed gurus making Bitcoin price prediction with great confidence. Some of these predictions turn out to be true while some don't age well. For example, Trading Beast is a relatively credible source for Bitcoin price prediction, market news, and analysis but back in March, here's what they had to say about BTC price,
"downtrend of Bitcoin should further deepen in 2020 and the bitcoin price should on average hover around the $8,000 dollar mark."
On the other hand, a comprehensive analysis conducted by Crypto Research Report (CRR) called it right saying Bitcoin price will get close to the $20 000 mark by the end of 2020 probably surpassing the all time high in the long term. Their exact prediction for 2020 was $19,044. That's what we call bull's eye!
Bitcoin Price – What is Bitcoin Value Today?
At the time of writing, price of Bitcoin is $19,388 with a market cap in excess of $350 billion. In September 2020, the price of Bitcoin was hovering near the mark of $10,000 and it has taken only 2 months for the cryptocurrency to witness an increase of 100% in value in the short term.
On the other hand, if we go back to the beginning of the year, in January 2020 the price was bear the mark of $7 000 per Bitcoin. It means that Bitcoin has outperformed its price prediction expectations, especially considering the COVID-19 impacted global economy. What changed in the last 12 months?
From big investment and mass acceptance to network development and a global pandemic, much has changed in the time of past 12 months that has helped Bitcoin to reach the $19 000 mark for the second time. If the price rally continues and government of any major country doesn't enact strict regulations, Bitcoin is expected to continue its positive run to breach the $20 000 Bitcoin price ceiling for the first time.
Price of Bitcoin – Why is it Rising?
Here is a brief overview of what is impacting price prediction of Bitcoin today.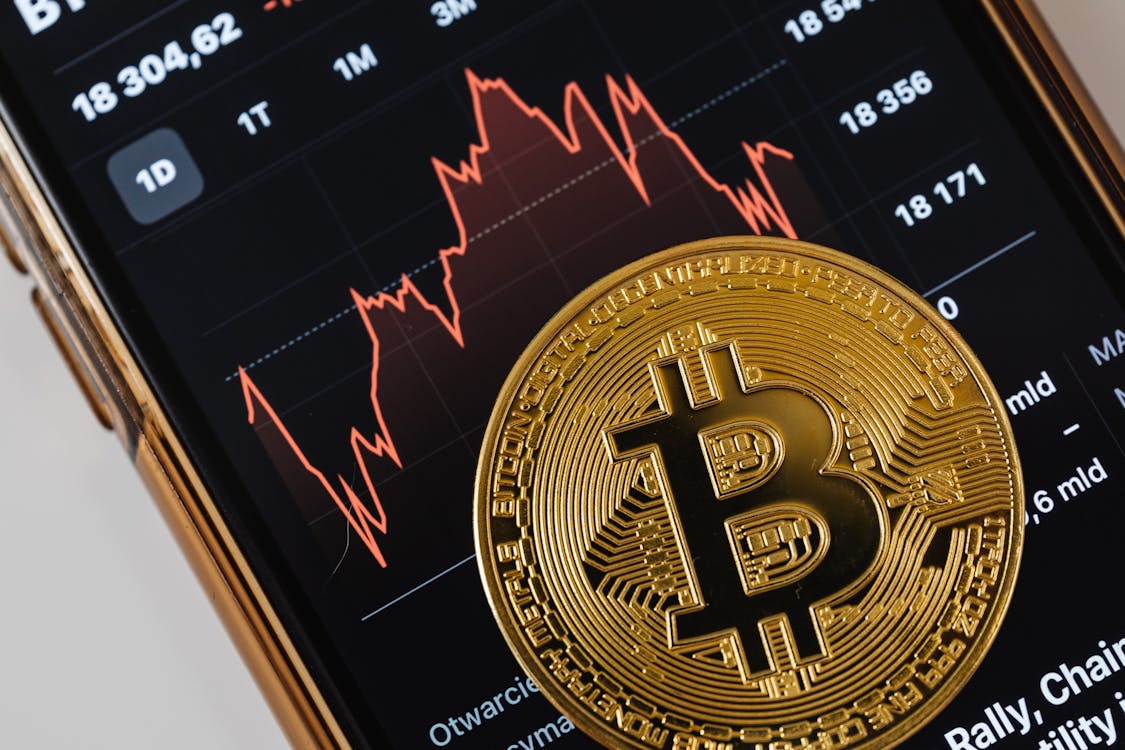 Wide Acceptance in Conventional Markets
Remember how traditional markets, especially financial institutions were apprehensive about Bitcoin and crypto assets in general? Well, that's no longer the case. Back in 2017, Jamie Dimon, CEO of JPMorgan called Bitcoin a 'fraud'. Today the same bank believes that Bitcoin is going toe to toe with gold. This change in perception where Gold and Bitcoin are now considered to be competitors, has allowed Bitcoin to be embraced by everyday people in general. Bitcoin's time is now.
Investment by MicroStrategy
Between the months of August and September, the well-known business intelligence organization, MicroStrategy, invested $425 million in Bitcoin project. This injection of capital has not only provided Bitcoin price with a new impetus but has also restored the faith of conventional players, like technology giants and financial institutions, in Bitcoin and digital currencies.
Demand & Supply Dynamics
If you keep up with Bitcoin news, you would know that the supply of the BTC token reduces in half every 4 years. Since May 2020, only half as many BTC tokens are being created compared to the previous months. This reduction in supply has also had an effect on Bitcoin price.
PayPal Embracing Cryptocurrencies
One of the major bombshell that dropped this year was PayPal's announcement which reassured crypto enthusiasts that the payment giant is planning to launch a dedicated platform for buying and selling Bitcoin and other cryptocurrencies. The initial release of the platform will allow trading of four token including BTC, BCH, ETH, and LTC.
Impact of COVID-19 Pandemic
While the conventional economy has witnessed a down turn due to obvious reasons, people's trust on Bitcoin has grown exponentially this year. According to a recent report published by Coindesk, the number of Bitcoin ATMs rose by 85% as BTC solidified its position not only as an investment asset but a reliable digital payment mode as well. With this increase, the number of total BTC ATMs around the world has now exceeded 11 000.
Will Bitcoin Rise Again in 2021 After Hitting All-Time High?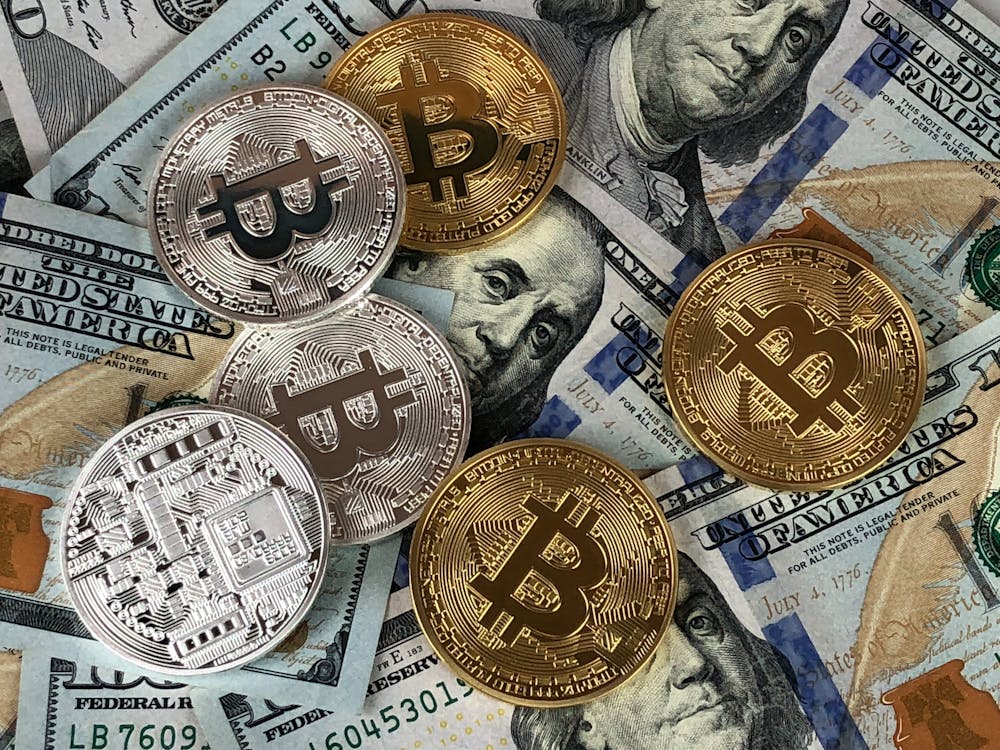 Majority of traders, investors, and crypto stakeholders have benefitted from the digital currency revolution in 2020 as price of Bitcoin along with many popular altcoins saw a new high in the last 6 months or so. We are now at the brink of 2021 and the question that comes up most frequently is about long term value prediction of Bitcoin. Cryptocurrency enthusiasts want to learn whether Bitcoin could pull off the same bull run in 2021 or not.
And while blockchain networks have gained new popularity and acceptance in 2020, we have to be level-headed and a bit cautious about our predictions, especially those that claim the price of Bitcoin will hit 1 million dollars in the next few years. We don't want to make any ambitious prediction but as keen observers and analysts of everything blockchain, we think that Bitcoin price will continue to rise in 2021. Let's take a detailed look.
Customers Can Now Trade Bitcoin Using PayPal
The top news leading Bitcoin into 2021 is PayPal adding BTC support for its account holders. On paper, it means that PayPal users now would be able to buy, sell, and hold Bitcoin and other cryptocurrencies such as Ethereum using their PayPal accounts. Why is this a big news?
350 million users banked with PayPal in November 2020.
For starters, PayPal is a highly consumer-centric digital payment platform which means that hundreds of millions of users all around the world will be next to have an easy way to buy Bitcoin. Before PayPal introduced this feature, users needed to familiarize themselves with the crypto world including learning about exchanges, transaction prices, and cryptocurrency wallets to buy Bitcoin. PayPal has demolished that barrier in a single go.
More importantly, up to 900 BTC tokens are supplied to the market every 24 hours. At current BTC price, that's over $15 000 000 worth of BTC coins. Pantera Capital, a hedge fund firm, has revealed that users of PayPal are buying almost 100% of these new Bitcoins.
Bitcoin Expected to Solve the Fiat Currencies Devaluation Problem
One of the major problems with fiat currencies today is their constant devaluation over the years as government of each country continues to print money. This is why, one of the Bitcoin bulls, Michael Saylor who is the CEO of Microstrategy believes that Bitcoin has a potential to solve the $250 trillion problem – which is the total amount of fiat money in the world. According to the Microstrategy CEO,
Bitcoin may become the trustworthy financial mechanism that can get rid of the devaluation problem.
If it does solve the problem, Bitcoin market cap can be worth 50% of that $250 trillion.
And when that happens, taken halving of Bitcoin supply into account, each Bitcoin will be worth around $6 000 000.
Of course, we need to take these price predictions with a grain of salt since they reach a bit and describe best-case scenario. Having said that, there is no current alternative digital payment mechanism that has a chance of dealing with the devaluation issue that fiat currencies are facing around the world.
Underestimation of Dynamic Demand
Another factor that has often gone unnoticed so far when it comes to Bitcoin price prediction is 'dynamic demand'. The Co-founder and CEO of CoinCorner, Danny Scott, reckons that dynamic demand is one of the major reasons why Bitcoin price will keep rising in 2021. The Co-Founder said:
"As we come to the end of what has been an iconic year for bitcoin, I can only see more positive growth in 2021."
To understand the idea of dynamic demand, you just need to keep in mind that Bitcoin has a limited supply of 21 million BTC tokens. It means that as Bitcoin goes through the halving phenomenon in the long term, every four years, the demand for Bitcoin inherently witnesses an increase and there is no viable method to overcome that demand by increasing the supply which is fixed.
According to Danny Scott, the value of Bitcoin would rise by 2000% within the next 18 months crossing the $350 000 mark, let alone the all-time high $20 000 threshold. These price predictions seem overly optimistic but he also added that during 2017 bull run, there were a record number of registrations by investors and other stakeholders. However, crypto exchanges lacked an adequate system to process them.
"This time around though the industry as a whole is better prepared for the predicted 2021 bull run – it's not perfect, but it's better."
Unprecedented Bitcoin ATM Growth
As discussed above, Bitcoin ATMs have witnessed a high growth of 85% with total number of machines exceeding 11 000. The same growth rate in 2019 was 50%. The rising popularity of Bitcoin stems from increasing growth in contactless payment industry which is a shift in behavior that can be attributed to Post-COVID economy. Since the Coronavirus is most likely to be there in 2021, it is expected that:
We may reach a point where we will see a growing number of Bitcoin ATMs in the world making BTC money transfer more accessible and user-friendly.
Bitcoin payment mode may become more affordable compared to conventional banking channels since it doesn't carry any interest rates.
In the United States, 800 Bitcoin ATMs were added in October 2020 alone. Germany and Canada are also going to see similar trends in ATM growth.
Increase in Bitcoin Trading
One aspect of Bitcoin that makes it more unique than other blockchain and cryptocurrency projects is the fact it has become a viable payment mode along with one of the most sought after asset. Its highly volatile price has enabled it to become a go-to currency for short term and even long term investors. Some of the key pointers to see include:
At Grayscale Bitcoin Trust, the volume of assets crossed the $10 billion mark. That's 400% high in the last 12 months.
The average 12-month returns on Bitcoin have seen an increase of 165% with the price of the token expected to reach $20 000.
Interest in Bitcoin futures listed on CME (Chicago Mercantile Exchange) has crossed the $1 billion barrier for the first time.
When we consider all the indicators, they look like they are telling a story. According to Bloomberg, the price rally could carry BTC value to as high as $50 000 in the coming months. A Bloomberg analyst noted:
"The 2017 advance followed a 2016 supply reduction to 1,800 coins a day, and similar occurred in 2012-13."
Price Prediction Based on Maturing Technology
While we can't overlook economic, social, and operational factors, one of the major reasons Bitcoin may keep rising is its blockchain technology. When Bitcoin first launched, it was relying on processing-intensive methods to verify and secure transactions happening on its blockchain. However, Bitcoin and Ethereum are now moving towards Proof-of-Stake technology instead of Proof-of-Work protocol.
It means that instead of relying on computing-intensive verification method, popular cryptocurrency such as Bitcoin will now use a transaction verification method which won't need any substantial processing power. This will also make trading Bitcoin much easier.
Will Bitcoin Price See Significant Rise in 2021?
Nobody can predict what 2021 has in store for prices of Bitcoin and other cryptocurrencies. However, when we see what has already happened and the current activity surrounding the crypto market, we would not like to write it off. Bitcoin has not only turned into an investment asset but a viable and legitimate mode of payment for general masses.
There is a reason why we are seeing so much increase in trading, number of ATMs, and companies adopting the currency. That being said, price predictions that are throwing numbers like $100 000 or $1 000 000 marks are wildly optimistic and ambitious. There are many crypto leaders and founder of technology as well as cryptocurrency companies who think that Bitcoin will touch $50 000 in 2021. Here are the takeaways:
Bitcoin has now a lot more to offer than it did 3 years ago including low cost of transaction, wide adoption, much higher institutional acceptance, and technological maturity.
Due to above reasons and increasing digital economic activity, we can reasonably expect the price of Bitcoin to rise in the coming year.
Prices of other cryptocurrencies such as Ethereum will also see an increase according to the founder of CoinCorner.
What will be the Bitcoin Value in 2025?
Given the volatility of digital currencies, we do not like to make predictions so far in the future. Having said that, history is on the side of Bitcoin. What it means is that Bitcoin has been able to retain its value in the last 10 years despite being written off multiple times. It touched the $5 000 mark in early 2010s and came back strong with a huge surge in late 2017 with the price witnessing the much deserved increase to $19 000 and even came close to reach $20 000.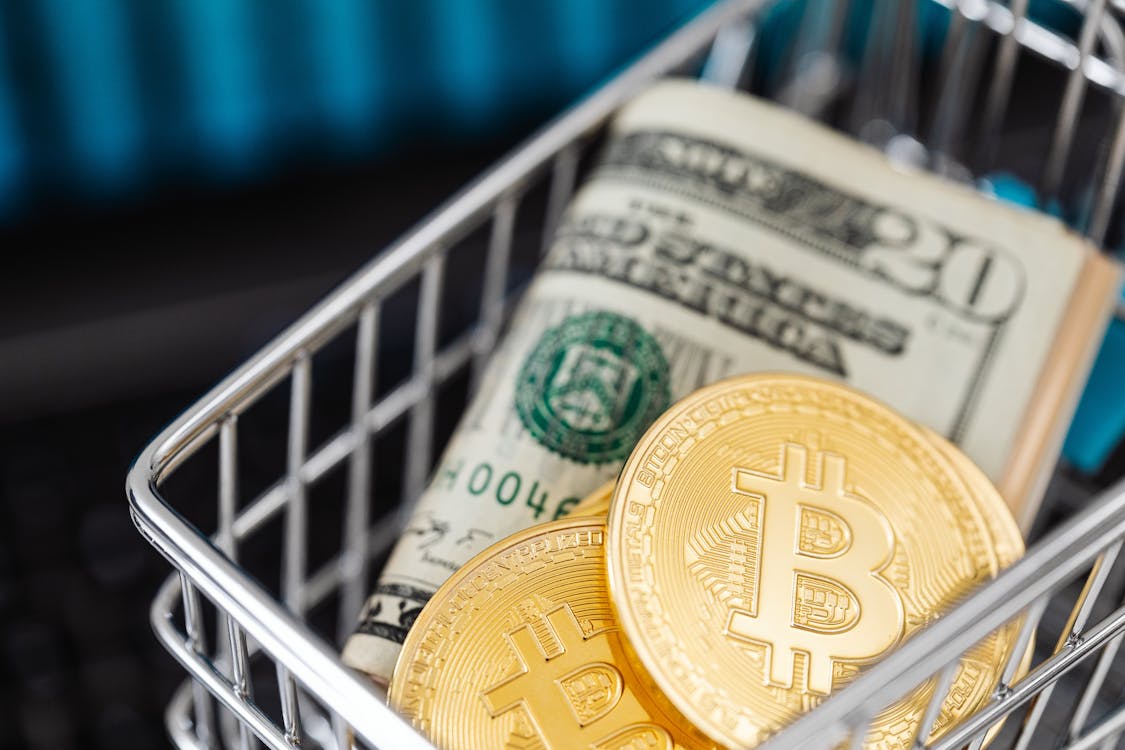 Remember Crypto Research Report (CRR) who accurately predicted Bitcoin price in 2020? According to them, Bitcoin may be close to like $340 000 to even $350 000 mark in 2025. However, it is too far off in the future and you should take it with a grain of salt.
Conclusion
Despite being written off by conventional financial institutions and general masses, Bitcoin has always defeated all the odds to come back much stronger than ever. It now sits on top of the digital currency market with price seeing consistent gains. From short term investors to institutional investors, everyone is now on the hype train. There is no reason why you could not join them!